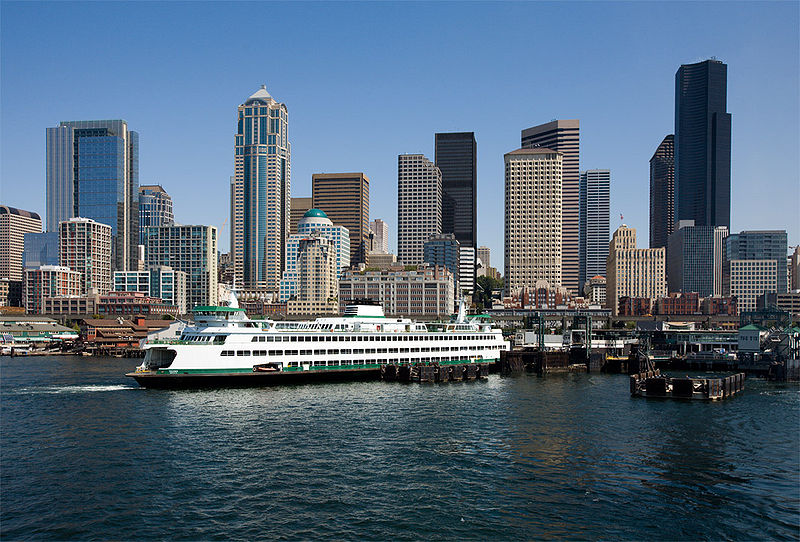 Belltown has grown out of its working class roots to become a hub of trendy boutiques, popular night clubs and first-class restaurants. An array of urban living opportunities abound with a wide variety of condominium projects dotted throughout this downtown neighborhood.
Belltown residents enjoy easy access to the best Seattle has to offer. It's an easy stroll to the Pike Place Market and downtown shopping, and minutes away from the Paramount, Moore and Fifth Avenue theatres. The Seattle Center is just blocks to the north, putting Sonics games and top-notch concerts in Belltown's backyard. A short bus, cab or trolley ride to the south, and Belltowners will find themselves at a Mariners or Seahawks game.
Belltown is also centrally located to major transportation options. Downtown is the hub for most bus routes, and the ferry terminal for trips to Bainbridge and Bremerton is also within easy reach. The Victoria Clipper, for trips to the San Juan Islands and Victoria, is nearby as is the Waterfront Trolley running from Myrtle Edwards Park to Pioneer Square.
This recent rebirth of Belltown isn't the first time the neighborhood–once known as the Denny Regrade–has seen dramatic change. This area was once one of Seattle's tallest hills, but the city flattened it, using the dirt as land-fill for other areas of the city.
If you would like to receive more information regarding Belltown, including but not limited to: Complete Comparative Market Analysis of your home, or Available Properties For Sale, information regarding Education, Parks & Recreation, Utilities, Restaurants, and other places of interest or concern, please contact us and we will provide you with everything you need!