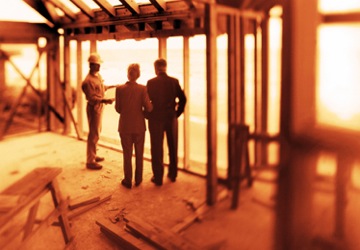 Providing optimized marketing and sales support
Our Builder Solutions program provides professional marketing, sales, and operational support to Builders and Developers through all stages of New Home Sales. Our Builder Solutions gives Builders many of the benefits of an in-house Sales Team, but with the added value that comes from partnering with one of the largest regional Real Estate Companies in the Nation. The results benefit both Builders and Buyers of newly constructed homes.
An expertly trained sales team
Our team is made up of Brokers who are Sales, Marketing, and Operational Experts, with extensive experience selling Real Estate for some of the most respected local, regional, and national Builders and Developers, cutting across various construction types and communities—from urban to suburban, and everything in between. The sales excellence of our Team Members is supported through high-competency training, and ongoing networking and educational events.
We know your market
Windermere has over 7,000 Brokers who operate in markets throughout the Western United States and Mexico. We draw upon the expertise of these Local Brokers, while providing them with state-of-the art new home sales tools and resources. The result is hyper-focused attention on new home sales combined with a local presence across all the markets where our builder-clients do business.
More information
To learn more about Windermere Builder Solutions, please contact us at PedersonProperties@Windermere.com.