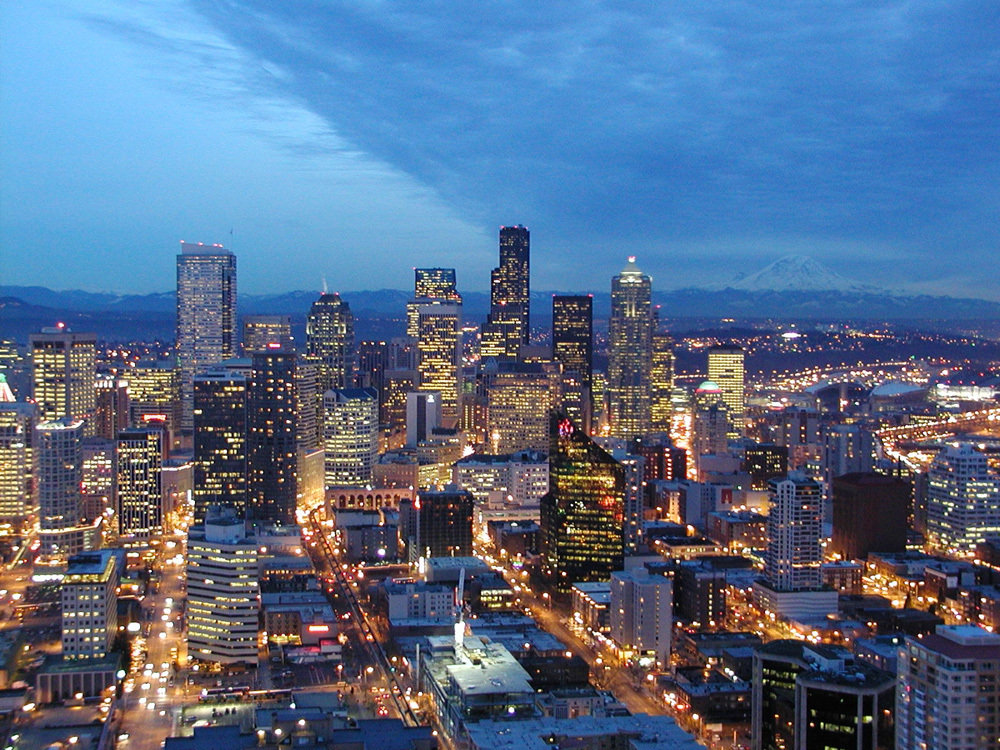 First Hill is named for being the first hill one encounters traveling east from downtown Seattle toward Lake Washington. First Hill is bounded on the west by Interstate 5, on the north by E. Pike and E. Madison Streets, and on the south by S. Main St. Its eastern limit is bounded by Broadway and Boren Avenue.
First Hill rose to popularity in the 1890s as a location close enough to downtown for convenience, but far enough out to offer a sense of retreat for the wealthier residents of Seattle. Among the elite to live on First Hill at that time were local judge Cornelius H. Hanford, successful meatpacker Charles Frye (whose private art collection is now open to the public at First Hill's Frye Art Museum), contractor Morgan Carkeek (for whom Carkeek Park is named), William Boeing, founder of the Boeing Company and Judge Hiram Bond. Noted photographer Imogen Cunningham and her husband Roi Partridge lived on First Hill in a boarding house in the 1910s until the residents of the house were evicted and the property converted into a hospital.
The first official King County Courthouse was built on First Hill in 1889-1890; the steep climb to the courthouse from downtown legal offices caused such frequent and vociferous complaints that Seattle lawyers nicknamed the area "Profanity Hill." The courthouse, constructed on the corner of 7th Avenue and Alder Street, was quickly outgrown, which, along with the loud dissatisfaction of local attorneys, led the county to move the courthouse off First Hill in 1916.
The hill is also known as "Pill Hill" because it is the current home of several major health care facilities including Harborview Medical Center, Swedish Medical Center and Virginia Mason Medical Center.
First Hill has been home to Seattle University since 1898.
If you would like to receive more information regarding First Hill, including but not limited to: Complete Comparative Market Analysis of your home, or Available Properties For Sale, information regarding Education, Parks & Recreation, Utilities, Restaurants, and other places of interest or concern, please contact us and we will provide you with everything you need!