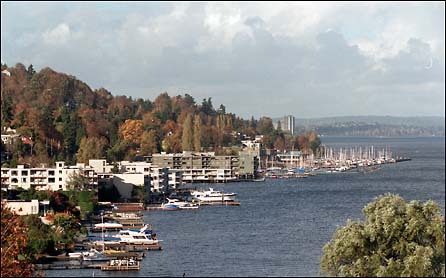 Leschi is a neighborhood located along the shores of Lake Washington on the eastern edit of Seattle. The neighborhood is named after Chief Leschi of the Nisqually tribe.
Leschi borders the lake on the east; Interstate 90 on the south, Martin Luther King Way on its west, and East Cherry Street on the north.
Residences in Leschi include condominiums (especially along the lake), refurbished bungalows and craftsman, contemporary styles, bricks, Tudors and mid-century ramblers. Curvy streets wind away from the lakefront, which means many residences get at least a partial lake view. There are many parks from the popular Leschi Lakeside park to pocket parks spread throughout the neighborhood.
Some of Leschi's more popular businesses include the Seattle famous Daniel's Broiler steak house (once home to a Ferrari dealership), BluWater Leschi, and Leschi Mart which has been family owned and operated since the end of World War II.
If you would like to receive more information regarding Leschi, including but not limited to: Complete Comparative Market Analysis of your home, or Available Properties For Sale, information regarding Education, Parks & Recreation, Utilities, Restaurants, and other places of interest or concern, please contact us and we will provide you with everything you need!