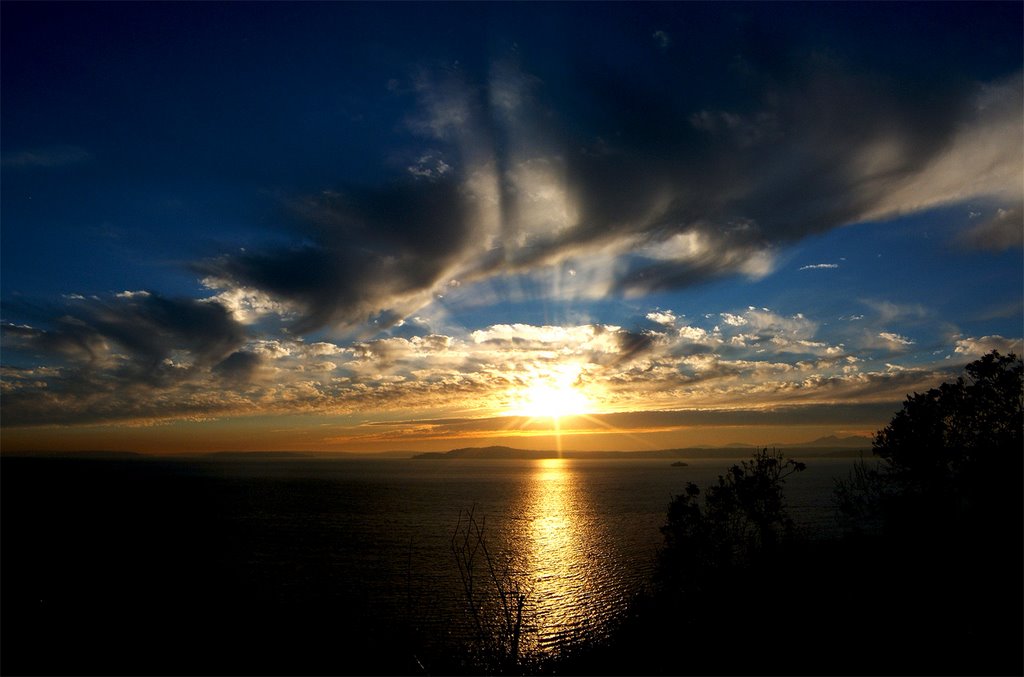 ​Located on the peninsula west of some of Seattle's busiest neighborhoods, Magnolia seems like a tranquil island in a big-city ocean.
It retains a small-town atmosphere, despite being only minutes from the skyscrapers of downtown. The neighborhood is set off from the rest of the city by three bridges.
Magnolia is famous for its beautiful homes, and sweeping views of the Sound and the city. It is a special place to live and visit, yet it still retains a small town atmosphere where you can easily get to know your neighbors.
The natural beauty, lovely vistas and parks combine to give Magnolia the unique quality that attracts visitors from all over the world. On Magnolia's south end you will find Magno-lia Park overlooking Puget Sound, Mount Rainier and the city skyline. Discovery Park is located in Magnolia on the northwest side and is home to eagles, herons, falcons, foxes and beavers. Adjacent to this park is West Point Lighthouse, built in 1881, which is the oldest lighthouse in the Puget Sound area.
Keeping with Seattle's penchant for coffee, Magnolia currently has numerous well known coffee establishments. Magnolia's business districts are home to many specialty stores and professional services.
If you would like to receive more information regarding Magnolia, including but not limited to: Complete Comparative Market Analysis of your home, or Available Properties For Sale, information regarding Education, Parks & Recreation, Utilities, Restaurants, and other places of interest or concern, please contact us and we will provide you with everything you need! ​