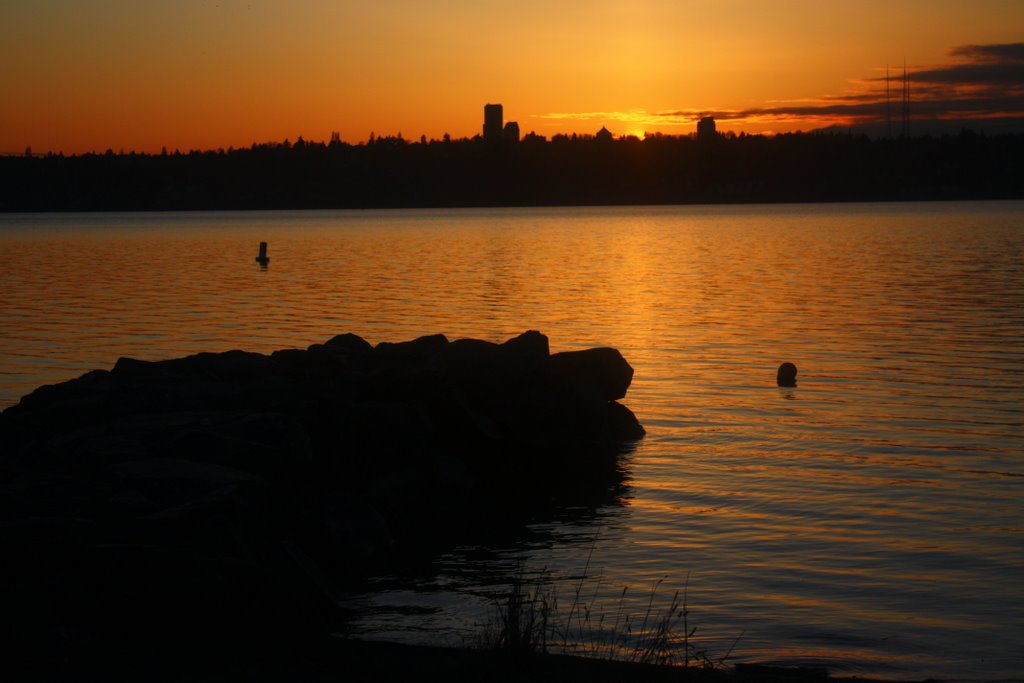 The city of Medina is located on the Eastside, a region of King County, Washington, United States. Surrounded on the north, west, and south by Lake Washington, opposite Seattle, Medina is bordered by Clyde Hill and Hunts Point, as well as the satellite city of Bellevue. The city is mostly residential and includes Bill Gates' house. Medina has the third highest per-capita income in the state of Washington and the 49th highest in the United States.
Here is a funny story behind the history of "Medina"…
In 1891, Mr. T.L. Dabney built the first landing in Medina on what later became known as Dabney Point. The landing was directly across from the Leschi Park landing and it became the main crossing point for settlers to enter "the Points Country".
As the community around the landing began to grow, local residents wanted to give it a distinct name. A community meeting was held and three women were appointed to select a name for the community. Mrs. Flora Beloti's choice was the name selected. She had decided on the name "Medeena", after a popular Arabian city. Dabney was offended, he wanted it named "Floridine". Mr. Dabney built a large sign that said "Floridine" and placed it in the water beside his landing. The next evening when he came home from working in Seattle, he found his sign had been replaced by a "Medeena" sign. He promptly took it down and put his sign back up. This feud continued for several days, with Dabney replacing the "Medeena" sign each evening when he would return from work. The ladies prevailed. Dabney eventually tired and left the "Medeena" sign up.
If you would like to receive more information regarding Medina, including but not limited to: Complete Comparative Market Analysis of your home, or Available Properties For Sale, information regarding Education, Parks & Recreation, Utilities, Restaurants, and other places of interest or concern, please contact us and we will provide you with everything you need! ​​