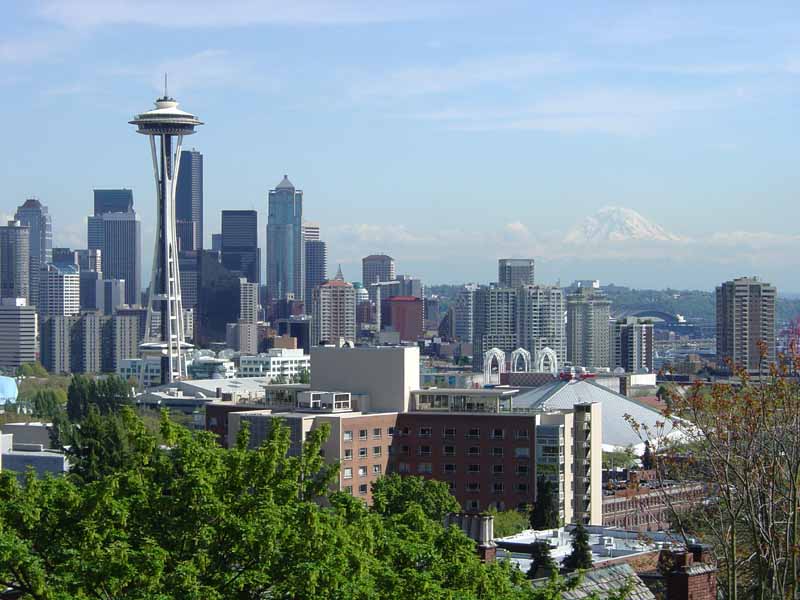 The Queen Anne neighborhood is full of a wide variety of styles including bungalows, salt boxes and the like. The area, settled by those who got wealthy in the Alaska Gold Rush, takes its name from the prevailing architecture of the mansions. Today, this once-quiet district has as many restaurants and entertainment venues as other areas of the city, and visitors will find it a veritable treasure trove of shopping. Even so, Queen Anne still holds on to its splendor and easy majesty.
Upper Queen Anne has a majority of single-family dwellings, many in the classic Queen-Anne style. Lower Queen Anne, near the Seattle Center, is more densely populated with condos and apartments. The neighborhood is sprinkled with specialty shops, local eateries and pubs. Kerry Park, well known to photographers, offers fantastic downtown Seattle views. Close proximity to downtown and fabulous views make Queen Anne a highly desirable place to live.
If you would like to receive more information regarding Queen Anne, including but not limited to: Complete Comparative Market Analysis of your home, or Available Properties For Sale, information regarding Education, Parks & Recreation, Utilities, Restaurants, and other places of interest or concern, please contact us and we will provide you with everything you need! ​