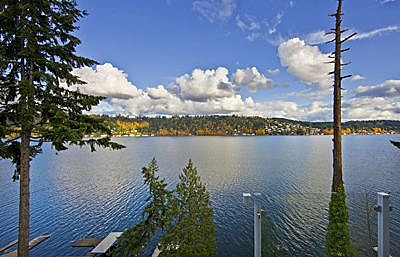 Redmond was recently recognized by Money Magazine as one of the top 5 places to live in America. Redmond is one of the top 5 places to live in America. Redmond may be home to one of the largest companies in the world, but life in the city is anything but a grind. With Seattle just 15 miles to the west, the Cascade Mountains a short drive to the east, and more than 90 wineries to the north, Microsoft's hometown is an ideal base camp for exploring the Northwest.
Meanwhile, there's plenty to do right in Redmond, where historic buildings, quirky shops, eateries, and brewpubs mingle in colorful condo and retail developments with public art and giant evergreens.
Redmond's picturesque neighborhoods, low crime rate, and stellar schools are a major part of the city's attraction.
Redmond is the seventh most populous city in King County and the sixteenth most populous city in the State of Washington, with a residential population of approximately 55,200 in 2012. It encompasses an area of over 17.14 square miles and is located less than 20 miles east of downtown Seattle at the north end of Lake Sammamish. The city prides itself for its high quality of life with good schools, a healthy economic base, a parks system that provides a variety of active and passive recreational opportunities, diverse offerings for shopping and dining, safe neighborhoods, and an emphasis on quality development and protection of the natural environment.
The city is well known as a center of technology and the location for a number of nationally known high-tech and biomedical companies. Among these are Microsoft, Nintendo, AT&T and Physio-Control. Redmond Town Center, a large downtown retail center, offers numerous shops, restaurants, three movie theaters, special events, and live performances by a repertory theatre company and other arts-related groups.
As Redmond continues to evolve into a thriving city of increasing diversity, it seeks to promote its sense of community through programs designed to celebrate its heritage, enhance its neighborhoods, and preserve its historical and natural treasures.
With 53 schools and more than 24,000 students, the Lake Washington School District, the school district for the cities of Redmond, Sammamish and Kirkland combined, is one of the largest in the state. It is also a reflection of the community it serves, generally upper middle class and technology comfortable. Scores on standardized tests place the district in the state's top 10 percent. The curriculum has been praised in several national education publications for its comprehensive approach to student-centered learning, and over 100 districts around the country are adapting it for their own use.
If you would like to receive more information regarding Redmond, including but not limited to: Complete Comparative Market Analysis of your home, or Available Properties For Sale, information regarding Education, Parks & Recreation, Utilities, Restaurants, and other places of interest or concern, please contact us and we will provide you with everything you need!