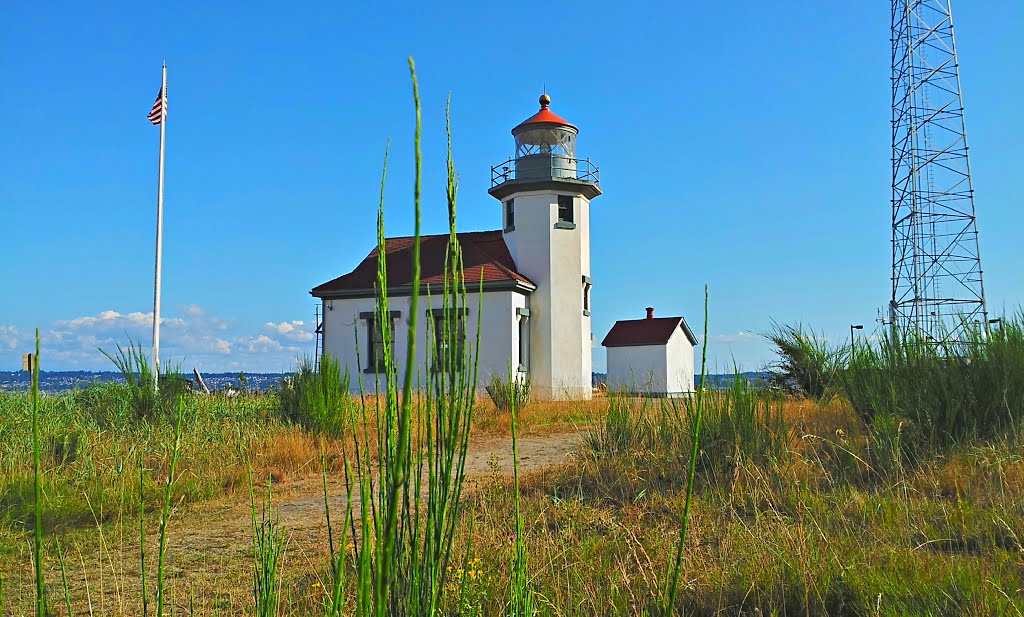 ​The Vashon-Maury Island Chamber of Commerce welcomes you to Vashon Island. It's patchwork of pastoral and natural settings make it a refreshing Northwest getaway. Miles of lightly traveled, pine edged country roads make bicycling and walking popular activities. There is something special and magical about being on an island, the pace is slower, the people friendly, the attitudes relaxed. Whether you are petting an Alpaca, slowing for deer crossing the road or watching eagles soar, you're sure to love Vashon.
The island is approximately 12 miles long by 8 miles at the widest point. A great deal of the island is kept to 5 and 10 acre parcels which naturally keeps the population down.
In the summer you can visit one of the many farms, rent a Kayak or explore our beaches. One of the better beach walks is at the historic Point Robinson lighthouse, with views of Mt. Rainier and Seattle. Lisabuela Beach on the west side is ideal for watching the sunset over the water. KVI Beach is great for picnics, a walk with a friend or a nap in the sun.
The only way on and off the island is a breathtakingly beautiful ferry boat ride, with views of other islands as well as the Cascade and Olympic Mountains. The "auto/passenger" ferry boat (bicycles to 18 wheelers) loads from Fauntleroy Ferry dock in West Seattle and takes 15 minutes, it's a 10 minute ferry ride from the Point Defiance Ferry dock in Tacoma, and 10 minutes from the Southworth dock (if you are coming from the Olympic Peninsula) and, a 35 minute crossing by "passenger only" ferry from downtown Seattle.
Our "passenger only'' ferry takes you to the waterfront shops, and just a few blocks up the hill you will run into Seattle's famous Pioneer Square. But don't forget we have our own farmers market right here on Vashon on Saturdays May through Vashon-Maury Island is home to many painters, potters, jewelers, stained glass artists, musicians, writers and organic farmers. Vashon's artist's association (celebrating its 30th anniversary in 1996) presents an art showing each month featuring a variety of accomplished local artists. The Gallery Cruise runs the first Friday of every month from 6 or 7 until 9 pm. Several galleries as well as restaurants and shops are open for this. The first 2 weekends in May and December are the Potter's and Artist's tours. Thirty to fifty studios are open welcoming all.
There is always a current movie playing at our local theater, and many unique shops with a variety of products available. Cottage industries abound and the resulting fine arts and crafts are sold in many of our shops, galleries and at Saturday Market. Whether you are an artist or an art lover there is a lot for you on our little island in the heart of Puget Sound.
If you would like to receive more information regarding Vashon Island, including but not limited to: Complete Comparative Market Analysis of your home, or Available Properties For Sale, information regarding Education, Parks & Recreation, Utilities, Restaurants, and other places of interest or concern, please contact us and we will provide you with everything you need!